Stay on top of your progress
Focus on what you have achieved for a day to identify what went well and what needs improvement for you and your team.

End your day with Reflections
Create a snapshot of your day's accomplishment to stay motivated for the next day's work by End of Day Reflections.

Share with your team for live feedback and encouragement
Share your progress and reflection with your team for real time feedback and encouragement before derailing.

Built for task completion and self reflection for growth
Focus on progress and reflections through Fincenti as a complement to other collaboration tools.
Daily Progress
Track your day's progress, on-holds and completion with template-based easy entry. Achieve greater transparency in differences between actual and desired results
Real time Daily Progress Check
Template-based easy progress entry
Daily Dashboard view of progresses
End of Day Reflection
Activate the circle of reflect, learn, and grow. Identify what went well, what needs improvement, and what can be repeatable and scaled.
End of Day Reflection Entry
Guided questionnaire for easy reflection
Dashboard view of progress and reflection
Team Sharing with Privacy Filter
Recognize your team members for their contributions and help them to improve with feedbacks and reviews real time.
Privacy filter helps you choose what to be shared for feedback and what not to be shared for self-reflection.
Team sharing feature
Privacy filters for selective sharing
Team Feed view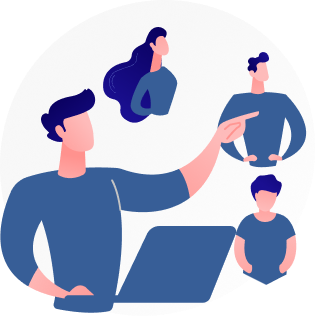 Real-time External Expert Feedback*
Identify your team's growth opportunity with real time feedback from External Experts. Fincenti provides a platform for sharing process with privacy filter so that External Experts can provide real time advice as your team progresses.
*Additional charges apply. Available in select countries and industry.
Selective Progress sharing with External Experts
Privacy filter for sharing progress and reflections
Three easy ways for creating result-oriented team with Fincenti
1. Track Progress
Use Daily Progress Check for tracking all the small moving parts.
Align strategy to execution and recognize problems early to minimize the risk of project derailing.
2. Reflect for Growth
Use End of Day reflection as an opportunity to understand what's done well and what can be better.
Identify things that can be repeatable and scaled.
3. Share and Learn
Get feedback and encouragement from your colleagues and confront any challenges together.
Learn from External Experts for growth acceleration opportunities**Additional charges apply. Available in select countries and industries only.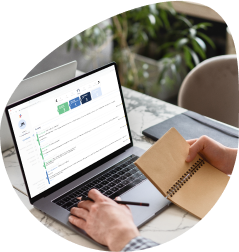 Achieve more with Progress Checks and Reflection
Sign up now for a 3-day free trial – No credit card required. No recurring payment. Pay month by month only.